Imagine Van Gogh - The Original Immersive Exhibition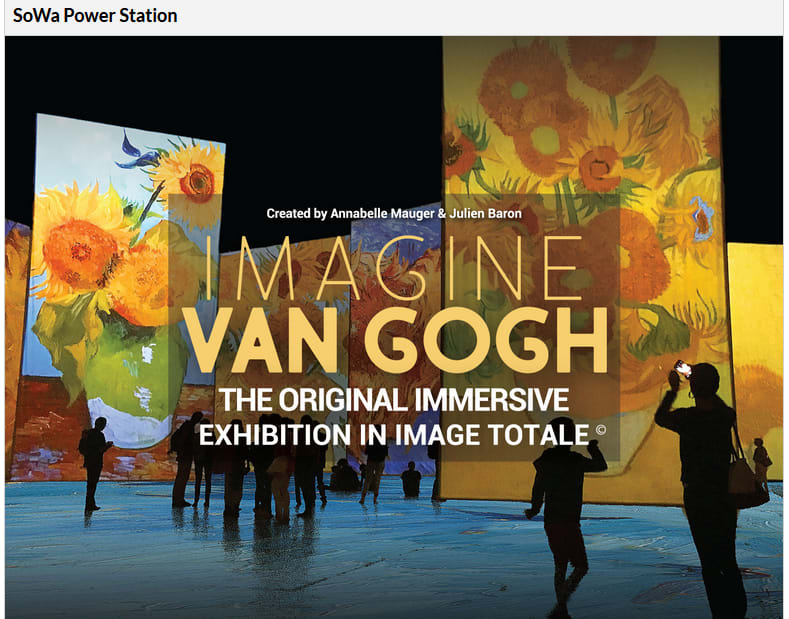 SOLD OUT
Monday, January 17, 2022
Time: 11:30 AM

We have bought tickets to Imagine Van Gogh, the Original Immersive Exhibition at the SoWa Power Station, 550 Harrison Ave, Boston, MA, at a group rate of $34.99.
What is the Original Immersive Exhibition?
" Imagine Van Gogh, is an exhibition where one can admire The Starry Night, Irises and Sunflowers, or be drawn into the intimacy of his Bedroom in Arles. An experience that brings viewers to the heart of its images, Imagine Van Gogh is accompanied by the music of the great composers Saint-Saëns, Mozart, Bach, Delibes and Satie."
(https://www.imagine-vangogh.com/about/)
**** UPDATE - Tickets ARE SOLD OUT FOR 1/17/2022
If there is another date and time you would like to attend with a group of more than 4, please reach out, let us know!
We will be happy to arrange ticketing at the group rate of $34.99 pp, Monday thru Friday. Weekend rates are $43.99 pp.
The exhibit will be in Boston until March 19th and run from 10:00 am to 9:00 pm daily. Tickets are sold in half hour time slots.