Autumn 2021 Class Notes by Judy Harte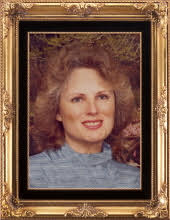 Sadly, Kathern Johnstone Hinrichs passed away June 7, 2021. Ann Miller's article about Kathi is posted on our class website. https://alum.wellesley.edu/class-of-1968 Sincere condolences to her family and friends.
Some notes, when optimism reigned:
Remember Ellen DuBois' book Suffrage the Long Battle for the Vote, (reference-Notes Fall 2019)? Now she's working on a biography of Elizabeth Cady Stanton. Plus, she and her husband visited Katherine "Ducky" Blair Salant in Carpinteria when lockdown was ending in May. "It was like no time had passed from our time in Caz."
Jane Plummer Fenn made a permanent move to Raleigh, leaving Las Cruces and time-splitting between the two. "Being fully vaccinated and watching those numbers climb has brought an opening of perspective and opportunity for a wider world again and grandchildren!"
Martha Heisel and Nan Langen Steketee submitted an article to the alumnae spotlight
chronicling Nan's annual bike rides (Cherry Hill to Ocean City NJ) supporting Multiple
Sclerosis research. Look for it in future magazines. Since 2010, Nan's team, "Team Joelle" honoring her cousin, Joelle, who battled MS for almost 30 years, has raised over $154,000! Nan has already begun fundraising and training for the September 2021 ride.
The following was written by Jill Vickers in July 2021. Now it's August. What will be happening when this is published?
One weekend in July the Afghan college student who spends her vacations with us
invited another Afghan girl working nearby for an overnight. The girls had met at a
private boarding institution in Kabul eight years earlier and kept in touch after they left
Afghanistan to attend secondary schools and then colleges here. Farida Tahiry is a senior at Wellesley.
I couldn't wait to talk to her. What was life like on campus during the Pandemic? What
changes have you seen in your home country? She said remote learning was stressful, of course, and that a "war culture" in Afghanistan has, regrettably, changed language,
education, and the trust among ethnic groups.
When asking about her family, I learned that her family from Kabul had lived in Pol-i-
Khomeri when her grandfather's job was head of the agriculture department there. Just
over 50 years ago the group of Peace Corps women smallpox vaccinators, that I was part of, rented a compound in this town for our base. When she said her father had grown up there before moving to Kabul for college, I asked her father's age.
"Sixty." I couldn't believe it. "Would there be any chance he'd recall American women
there as vaccinators?" "I'll call him and ask." In a few words of English, her father told me that yes, he was in grade school and did remember. "You may have vaccinated me and my classmates." Then translated by Farida, he shared, in elegant Dari, his gratitude. Saying good-bye,
Farida and I had a moment to see in each other's faces the depth of emotion created by this connection across the decades and the miles. Humanitarian endeavors can have a lasting impact.