New book, new Wellesley Alumna, new home, breaking news: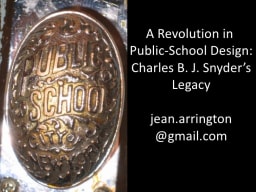 Jean Arrington has written a book. After many years teaching English and serving as chair of its English Department, Jean left Peace College in Raleigh, North Carolina for New York City. She'd wanted to live there for years, and two of her three daughters were there. While exploring teaching in the city's high schools, Jean noted the gorgeous architecture made by the man responsible, Charles B. J. Snyder. She located all the schools or the sites on which they had existed. Many have been re-configured for new uses. Jean formed a close working relationship with the great-granddaughter of Snyder. This in turn led to her giving walking tours to highlight all of his buildings in specific areas of the city. Then after more research and communication with experts, Jean wrote her book, and it has been accepted for publication by Fordham University Press. This is an important part of the New York City's history that had not been documented. Snyder died without an obituary in The NY Times! I can't wait.
Sandra Kulli's granddaughter, Michelle Geller is graduating June 4th. Sandra reports "Eight of us will be there to watch it on Zoom. Then a family dinner with three other Wellesley grads — me, my sister, Jolinda Kulli Taylor, '66 and niece Jennifer Taylor, '91. Wellesley during Covid has been a challenge and a gift for the students. Highs and lows, Covid tests twice a week, isolation, Zoom classes, smaller groups, terrific professors, amazing curriculum, smart conversations, deserted yet beautiful campus, and a thread of sisterhood that weaves throughout and makes the Class of '21 resilient beyond their years. Michelle is headed to Qualtrics in Utah aka Silicon Slopes for her first job. She'll be able to ride her bike to work! The four years at Wellesley prepared her beautifully for what's next. We are proud grandparents." I, Judy, am very proud too.
Patricia Morrill has news. "Woody and I just bought a small house in The Villages, FL, about an hour north of Orlando. With 130,000 residents, it's a growing active retirement community with 60 golf courses, 100 swimming pools and 100 tennis courts. Not to mention all the outdoor dining and special interest clubs. After visiting Woody's brother, whose been there for 17 years, we decided to buy a place of our own, 4 minutes by golf cart to our favorite course. We're now official snowbirds. Would love to hear from any classmates in the area." Patricia and Woody still go to Seal Harbor, ME in the summer; their home base is NY. Sixty golf courses in one town! I had to google-map The Villages to verify this amazing fact before submitting these notes.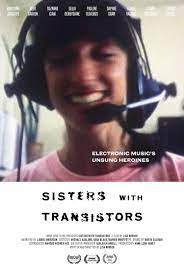 Synthesizer whiz, Suzanne Ciani is one of the "Sisters With Transistors : Electronic Music's Unsung Heroines" highlighted in Lisa Rovner's documentary, review by Lindsay Zoladz, in the NY Times on April 21, 2021. Thanks to Denise Chorna Keller for this scoop.