American Anti-Semitism: Tropes, Micro-Aggressions and Ways to Support the Diverse Jewish Community
On January 22, 2023, two Jewish and one African American classmate led a discussion on anti-semitism in the US and at Wellesley, past and present. This was NOT a discussion of Israeli politics or the specific topic of Jews of Color; instead, it was a time to explore and challenge stereotyping and micro-aggressions.
The session emphasized building bridges and safety for all, whether Jewish, Palestinian, or from other marginalized groups. Discussions focused on common confusions or pitfalls, allowing for diverse viewpoints and how to hold the complexity of identities with empathy while supporting basic safety and rights.
Our presenters supplied two sets of resources, one on the Mapping Project, the Wellesley News editorial supporting this project, President Paula Johnson's response to the editorial, and a graphic of the Pyramid of Hate, which shows how biased attitudes and behaviors can encourage more blatant threatening and ultimately fatal actions toward a marginalized group and the other provides an annotated list of additional anti-semitism resources.
Dr. Kim Gilbert is a clinical psychologist with a private practice in Newton, MA. She is the Chair of the Social Justice Committee at Temple Reyim in Newton, where she is currently leading a working group for Kulanu, a national ADL synagogue initiative aimed at fighting the recent rise in anti-semitic incidents in the U.S. She has also been involved with Families Organizing for Racial Justice, a Newton-based group that fosters racial equity and inclusion in the Newton schools and the wider community. She is a former member of the Wellesley Hillel Alumnae Board.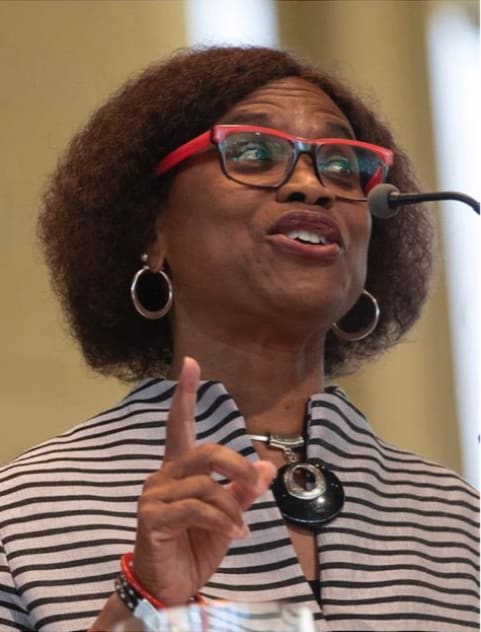 Reverend Irene Monroe is a lifelong activist for justice who speaks truth to power on her weekly NPR radio show "All Rev'd Up." Her TV and radio commentary and columns draw parallels among various civil rights movements, showing how hatred and fear connect and amplify many "isms." She has focused on uplifting the voices of the LGBTQ and African American communities, among many others.
Sherry Zitter s a Jewish and lesbian social worker, a longtime racial justice/social justice worker, and a co-founder of the Wellesley Racial Justice Initiative. She has trained in respectful dialogue skills and ways for people of diverse backgrounds to listen and learn from each other. Sherry has joined the new committee of Wellesley Jewish Alumnae to reduce anti-semitism on campus at Wellesley.