Our Annual Faculty Speaker Meeting Will Take Place on March 20 (via Zoom)
Saturday, March 20, 1pm - Virtual Annual Faculty Speaker Meeting, Zoom from wherever you are.
Dress up or stay in your pajamas, but please zoom in to hear Professor of Psychology Julie Norem's talk, "Imposter Feelings." Make or pick up a delicious lunch, and then log in as early as 12:45 to chat before the talk begins at 1:00 p.m.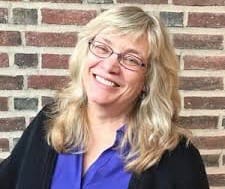 Julie K. Norem, AB, PhD holds the Margaret Hamm Professor of Psychology chair at Wellesley College, where she has taught since 1992.
As a professor, Dr. Norem teaches courses in personality psychology, research methods, optimism and pessimism, and motivation.
As a researcher, much of her focus is people's use of "defensive pessimism" as a strategy for managing their anxiety, fear, and worry to ultimately realize positive outcomes.
As an author, Professor Norem has written numerous theoretical papers, commentary, review chapters, and the book, "The Positive Power of Negative Thinking." Her work has been published and/or presented in professional journals and such national and international media as the New York Times, The Washington Post, National Public Radio, and local and national news programs. Professor Norem has been associate editor of both the Journal of Research in Personality and the Personality and Social Psychology Review. She is a founding member and past president of the Association for Research in Personality.
Following Professor Norem's talk and Q&A, we will hold our annual meeting to elect officers and discuss tentative plans for the 2021-22 season.
To register, please email Gail Rothenberg to tell her you plan to attend.
gailrothenberg@gmail.com.
You will then be sent the Zoom log in information.